---
Hi, I'm Teresa
Welcome to Home Redefined.  Thanks for stopping by.
I am wholeheartedly dedicated to sharing interior decorating, organizing, and home staging concepts that help you make the most of your home or vacation property.  Whether you're planning to sell, rent or stay in your home and love it, even more, Home Redefined will help you capture the essence of your space.
Home Staging
As a Certified Staging Professional, I focus on helping you prepare your property for the real estate market and ensuring it's in peak condition to attract serious buyers.  Expertly guiding you through the process of a staging consultation, professional assessment, showcasing and accessorizing to achieve a market-ready property for sale that sells quickly for the best profit.
E-Design
Is your vacation property all you want it to be? I specialize in working virtually (E-Design) with vacation property owners to refresh, rejuvenate, and revitalize your tired vacation space.  E-Design is a great way to work with an interior designer at a very affordable flat fee than a traditional in-person interior design service with an hourly service fee.
No matter where you are, we can work together, virtually, thanks to technology.  Want to know more visit E-Design Services page.
E-Designing is a collaborative and convenient design process to curate just the right atmosphere for your vacation property.  Whether you want to sit back and enjoy your vacation property or rent it out to guests, I can elevate your vacation haven.  Investing in your vacation property's decor and amenities will enhance your online visibility, secure more bookings, earn more rental income and boost your guest reviews.
I work closely with you, genuinely listening and visualizing your dreams and goals for your vacation property.  We'll chat about your "ideal guest" and what they are looking for in vacation accommodations.  Together we'll review your budget and timeline to focus our energies on elements that provide the most favorable impact for your investment.
From there, I'll create a design concept that will bring your room(s) to noteworthy status both online and in real-life.  Making it easier for you to get notable traction with your rental listing.  Savvy vacationers pay attention to the decor and amenities of a vacation home.  First impressions matter; if you don't grab viewer's attention right away, they move onto the following listing. - leaving you behind.
My passion as a seasoned traveller, avid decorator, and life-long enthusiast of cabin and cottage retreats has provided me with a discerning eye for appealing details and comfort. Thoughtfully crafting impressive guest ambiance through design, decor, and essential amenities that make a difference and garner exceptional guest reviews.
If you want to increase your Return on Investment, let's connect!
Organizing
Being organized brings a sense of balance, harmony, functionality, and well-being to everyone's life.  I enjoy working with real people, just like yourself, to create new habits and routines to bring serenity to a chaotic space and lifestyle.  If the stress of clutter and stuff weighs you down, as a Professional Organizer, I can help you work through the overwhelming and daunting task of making hard decisions to "let go" and keep what really matters to you.  Clutter can hold you back from becoming all you can be and purposely living the life you want to live and enjoy.  Your organized home can be a beautiful and functional space that allows you to breathe and embrace your home.
Decorating & Styling
If you're planning to stay where you are and want your home to reflect more of what you do and who you are, I am here to bring your dream space to life.  My design style when working with clients is all about stylish comfort, versatility, and easy-care living.  I love to create a harmonious balance between various design styles to curate a relaxed and timeless look that works for you to enjoy for years to come.
I am passionate about assisting friends, family, and clients to bring their interior decorating dreams and home improvement projects to fruition.  Over the years, I've bought, renovated, and sold numerous properties for significant profits.
I'm looking forward to hearing from you!
Teresa Souliere, CCSP®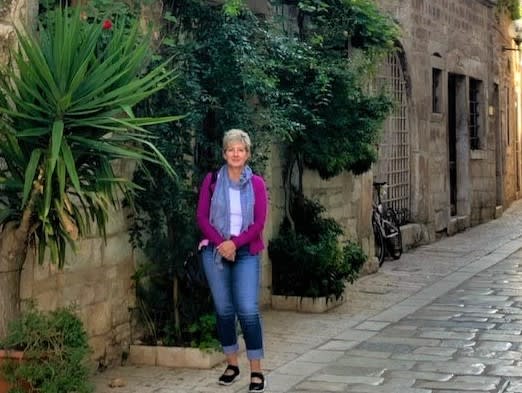 Core Values
Trust – we care about our clients, vendors, and business partners, we act with integrity in all that we do and say
Respect – of our client's property and possessions
Creativity – designs that are inspirational, resourceful, and unique
Service – appropriately delivered to meet our client's needs – maintain high standards