E-Design is an online interior design process, offering an affordable and convenient way to restyle any room(s) in your vacation rental property into a lucrative and epic guest retreat.
I virtually work with vacation property owners, just like you, who are seeking to up your game in the vacation rental market. Together we'll create a stylish and functional space curated to impress guests, boost bookings, earn more rental income, and increase guest ratings.
E-Design is ideal for a DIYer (do-it-yourself) if you want a cost-effective design direction and designer know-how but don't mind doing some of the hands-on activities to prepare, coordinate and implement the project yourself. 

You'll receive a  master plan for a professionally designed space that includes all the design elements, style instructions, tips, and tools you'll need to create a perfectly unique vacation retreat that gets top-ratings. This exciting design solution allows you to implement the restyle at your own pace and as your budget permits.
Wouldn't You Like To?
Secure more guest bookings.
Generate more rental income.
Own a more substantial online presence. Improve your listing performance.
Enhance your guest experience and earn great guest reviews.
Does This Sound Familiar?
I need to update and improve my vacation property's appeal, but I don't know where to start.
I know what I like; I need help pulling it all together.
I'm unsure how to differentiate my property from competing properties.
I'm so done with buyers' remorse and the continual return cycle, or worse, stuck with bad purchases?
I'm too busy and don't have time, energy, patience or where-with-all to rejuvenate and restyle my property effectively to attract the ideal guest.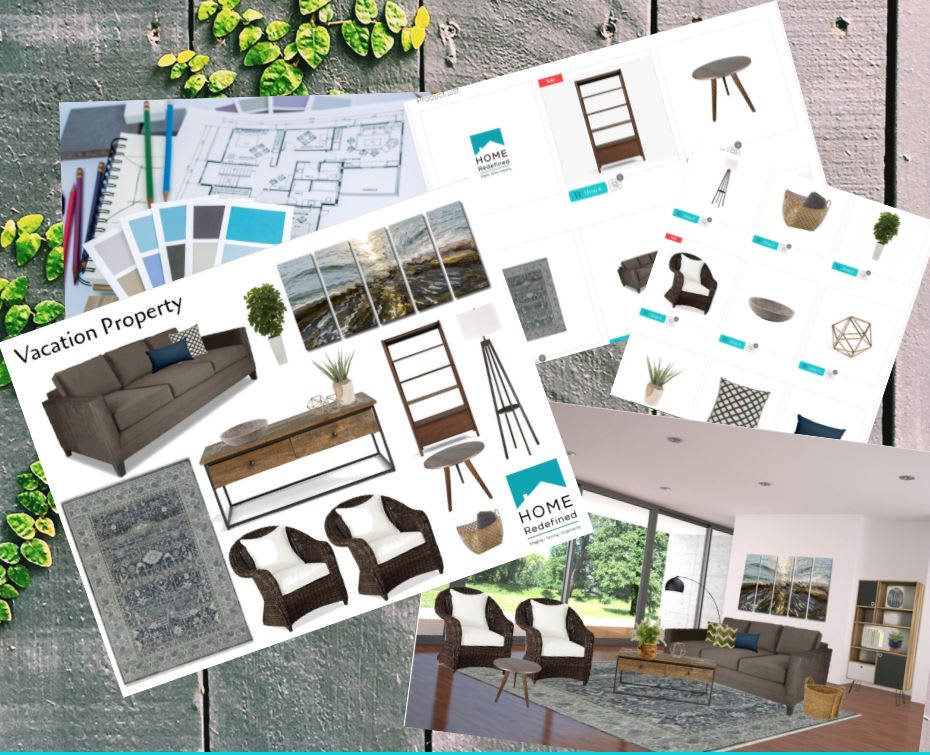 If you've answered yes to any of these issues, let's get to know one another and chat about how we can work together virtually. To revitalize room(s) in your vacation property and improve your listing performance. Designs are customized to fit your style, with guest expectations in mind and keeping within your budget.  Your unique design concept is emailed directly along with your How-to-Style Guide which helps to eliminate the guesswork when pulling your space together.
---
HOW THE E-DESIGN PROCESS WORKS…EASY AS 1-2-3
---
Step 1

Share Your Room Vision

Select your virtual design package. Tell us about your project, room details, budget, timeline, and design style.  You'll complete our easy-peasy questionnaire. Upload photos of your room, inspirational images, floor plan (hand-drawn is ok), and give us measurements of your space (instructions for room measurement provided). Set up your account and purchase your design package.

After receiving your completed questionnaire and payment, we'll connect to discuss further your goals, style, budget and timeframe to restyle your unique vacation space.

Step 2

We Build A Design Concept Just For You

Now that we have your room vision and details, we get curating a design concept that's tailored specifically for your space and future guests.

Step 3

Review Your Customized Design Concept

Within one week, you'll receive your design concept via email.

The Redefined Room – firstly, you receive a Concept Board that will outline all the products selected for your space.  You'll have the opportunity to review the items and provide feedback through the Client Portal.  Once the product list is confirmed, you'll then receive a Room board and Floor Plan of your space.  Included in the package will be product list with clickable links for shopping the products and a how-to-style guide, and helpful tips for your finishing touches.
The Room Layout will include an image of the floor plan/room layout for your space.

The Room Layout and Redefined Room Plan will include one revision to your Concept Board or Room Layout if required.
Exceptional Customer Experience
Knowledgable & Professional Design Solutions
100% Customer Satisfaction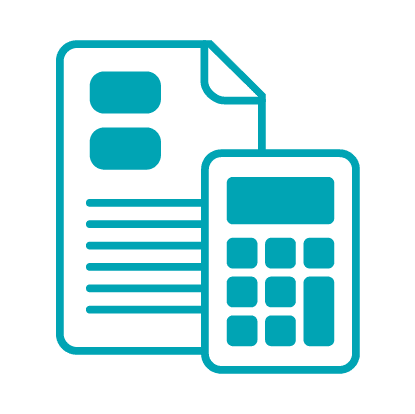 Convenient, Stress-Free, Budget-Friendly Designs
Design Style-Know-How At Your Fingertips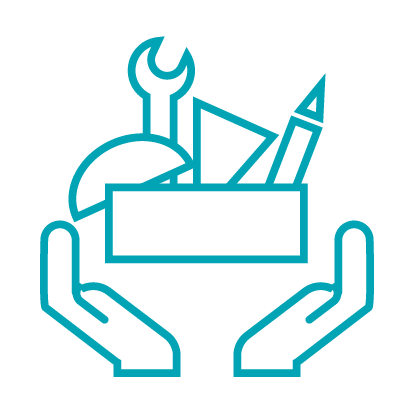 Ideal for DIYers' Shop and Complete the Restyle At Your Own Pace
Your refreshed and restyled space will draw attention online with your professional pictures, giving you the opportunity for better pricing and get booked more often.
Saving you Time and Money, Increased Guest Bookings and Increased Revenue
You are busy running the business, you don't have time or energy for designing and sourcing décor items
All the leg work is done for you – sourcing the right furnishings, accessories, and décor
Eliminates wasted time shopping and the disappointing buying-return cycle
Avoid costly design mistakes and frustrations
Budget-friendly
Flat fees – no surprise charges
How-to-Style-Guide– step by step instructions, takes the guesswork out of the process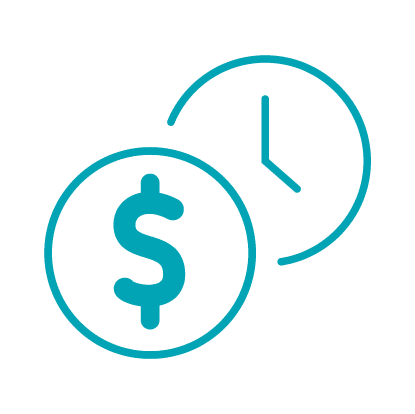 Save Time and Money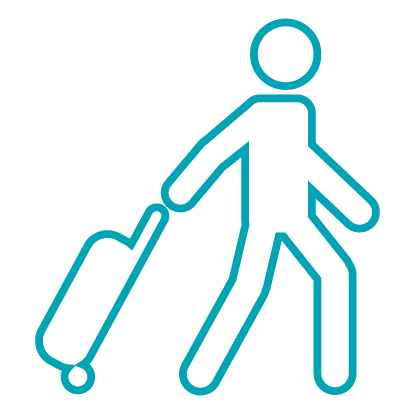 Increase Guest Bookings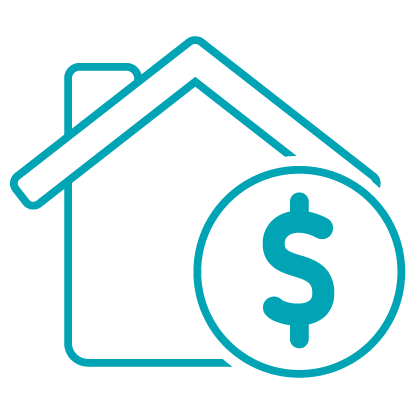 Earn More Rental Income & Boost  Guest Reviews
As your design partner, I help you avoid pitfalls on your decorating journey to fashion a guest retreat worthy of great reviews, repeat business and positive earnings.
---
Which E-Design Package is Right For You?
E-DESIGN PACKAGES
---
 

Virtual

Consult

Room

Layout

Redefined

Room Design

Fully Curated

Room Design

Consultation

Via Zoom or What's App

1 Hour
15 Minutes
30 Minutes
1 Hour

Concept Boards

2

3

Furniture & Décor Selection

(wall art, lighting, pillows, rugs, and ready-made curtains)

Paint Colour Recommendation

Final Design Board

Visual representation of what the space will look like with furniture and decor

Detailed Floor Plan/Room Layout

To scale

Shopping List

With product details and clickable links for shopping online

Shopping Services

To order all décor and furnishing elements

3D Rendering

Of Curated Room

How-to-Style Guide & DIY tips

to help you bring together your perfect space

Direct Communication

With the designer via the Client Portal

Revisions

(if required)

1

1

2

Additional Hours

Can be purchased if required for $125.00/hour

Follow-up Call

100% Satisfaction Guaranteed

 Package Price

$175.00 CDA

$275.00 CDA

$595.00 CDA

$995.00 CDA
Have more questions on how E-Design works? Not sure which package is right for you?
Want to chat about your project? I'll get back to you within one business day.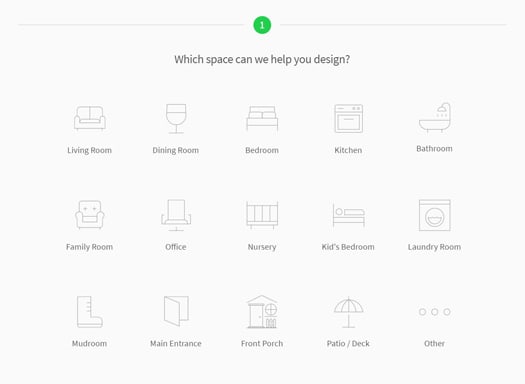 FILL OUT OUR DESIGN QUESTIONNAIRE
Decorating is not your passion? No worries, it's mine!
If your current vacation property lacks the right look and feel, I can help you transform your space.
Want To Know More About Teresa ?