Enlist the assistance of professionals like a Certified Staging Professional® and a real estate professional with the Real Estate Marketing Specialist™ designation to ensure the maximum selling price of your property with the fewest days on the market. Contact the experts at Home Redefined.

As a homeowner, your house is usually the largest investment you have. If you are considering selling, it requires a great deal of thought, planning, and financial considerations. Too often, homeowners decide on a whim to sell their house, not realizing the implications and expenses involved resulting in not getting the price they could have received from buyers from a lack of planning, preparation and not using the right service providers such as realtors, certified staging professionals, financial professionals and lawyers.

By reading through the list of the 10 mistakes homeowners make when selling their house, you will have the knowledge to move forward and know what to do to sell your house.
The Mistakes:
Fail to know the costs involved in selling.
Most homeowners think about the commission when selling a house through a realtor, but forget about all the other costs involved.  Yes commission is a big part of the cost of selling, what you will also need to consider are legal fees, land transfer tax if you're buying another home, moving expenses (moving trucks, deposits for utilities in some cases), mortgage cancellation fees, the cost of preparing the property for sale, meals out, or entertainment fees while the house is being shown, or for open houses.


Fail to know the balance of the mortgage and costs to pay off the mortgage.


Do not know the fair market value of the property.
There are many tools available online that will give you an estimate of the value of your property for resale. However, most of these are based on limited information based on location, city, etc and do not take into consideration upgrades in your property, etc.  Your real estate agent can help you determine the fair market value and asking price for your house.


Do not work with a Certified Staging Professional®.
Using a home staging professional is often overlooked by homeowners as they hear about the expense rather than thinking of it as an investment.  One of the best investments you can make when selling a house, is to call in a Certified Staging Professional® at the point you are thinking of selling. Why?

A home stager should be your first step once you have made the decision to sell. By booking a staging consultation you will receive a report outlining recommendations for preparing your house and entire property for market to receive the most money from a buyer and sell it faster. Most homeowners believe staging is about decorating, when it is really about condition.


"Staged properties sell for more money and faster 88% of the time." ~Realtor.com®

This report will outline things like repairs to be made, new paint colours, upgrades to the bathroom, kitchen, etc. to bring more money, curb appeal, organizing, and much more. Everything a stager offers in their recommendations is geared to getting you more money for your property. Their training gives you the expertise of knowing what a buyer wants and how to create that wow factor and great first impressions.  The consultation is worth the investment each and every time.


Leave the house as is.
Buyers today want move-in ready. Many times, the down-payment and the mortgage payment leaves buyers tapped for extra income to upgrade, make repairs, replace windows, doors, or even paint.  They want to purchase a house that is ready for their lifestyle as soon as they move in.


Forget about curb appeal.
After the buyer sees your listing online, often they will drive by the property before requesting a viewing.  Ensure the yard is well kept, free of debris from the wind, leaves or snow on the driveway and walkways in the winter. Make the house look welcoming. At night, always keep the outside lights on and lights on inside as well if you are out. You want buyers to get that warm, comforting feeling when they see your house for the first time.


Choose the wrong real estate agent.
Just like any other product or service you buy; you should do your homework in choosing the right real estate agent. Sure, almost everyone knows someone who sells real estate, but that doesn't mean they are the right person for you and your property. Interview agents find out what they bring to the table when selling your house. What marketing do they have in place? Do they know the area and are well connected? Do they work with a Certified Staging Professional®? Are they a Real Estate Marketing Specialist™? What is their commission structure? All great questions to ask. Also think about their personality; do they understand you and your requirements? Are your personalities compatible? There is nothing worse than working with an agent you don't like… 


List the property too soon.
Some homeowners want to list the property as soon as the decision is made to sell. The problem with this is, if you haven't taken time to prepare your property for sale, made repairs, updates, put personal items away, cleaned the house from top to bottom, staged the home – chances are pretty good, you won't get the most money you can for the sale of your house.




Use bad or mediocre photography
Buyers start their search online. Hire a professional photographer to truly showcase your property. First impressions are extremely important. With professional photographs you will stand out from other properties online. If your property meets all the criteria a buyer is searching for, and your photographs are excellent, the buyer will want to see your property first.


Fail to think of the property as a commodity.
The day you decide to sell your property is the day you stop thinking of it as your home. This is the day you start thinking of it as a house for sale. Put yourself in your buyers' shoes. If you were looking at this house for the first time to consider purchasing it, what would your thoughts be? Can you envision yourself living in it?
Takeaway:
To ensure you get the most money and sell your property quickly, enlist the help of professionals: bank, mortgage broker, financial advisor, lawyer, certified staging professional®, real estate agent, preferably one with the Real Estate Marketing Specialist™ designation. Do your homework, prepare the property for sale prior to listing, have the house staged and get great photographs. By not making the 10 mistakes outlined here, you will be well on your way to maximizing the purchase price of your property.
Certified Staging Professionals® will have a recommended list of service providers, contractors and real estate agents available to you when you are ready.  Real Estate Marketing Specialists™ work with one or two Certified Staging Professionals and will also have a list of recommended service providers and contractors available to you when you are ready.

Contact us the moment you decide to sell. We can help you avoid these mistakes!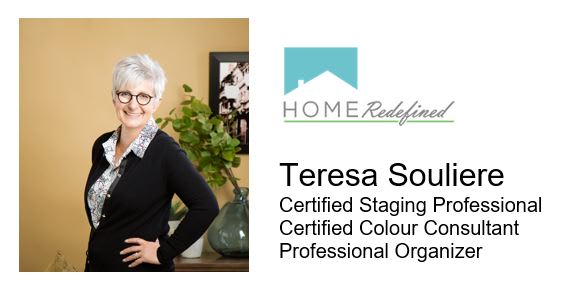 Making the most of your home…