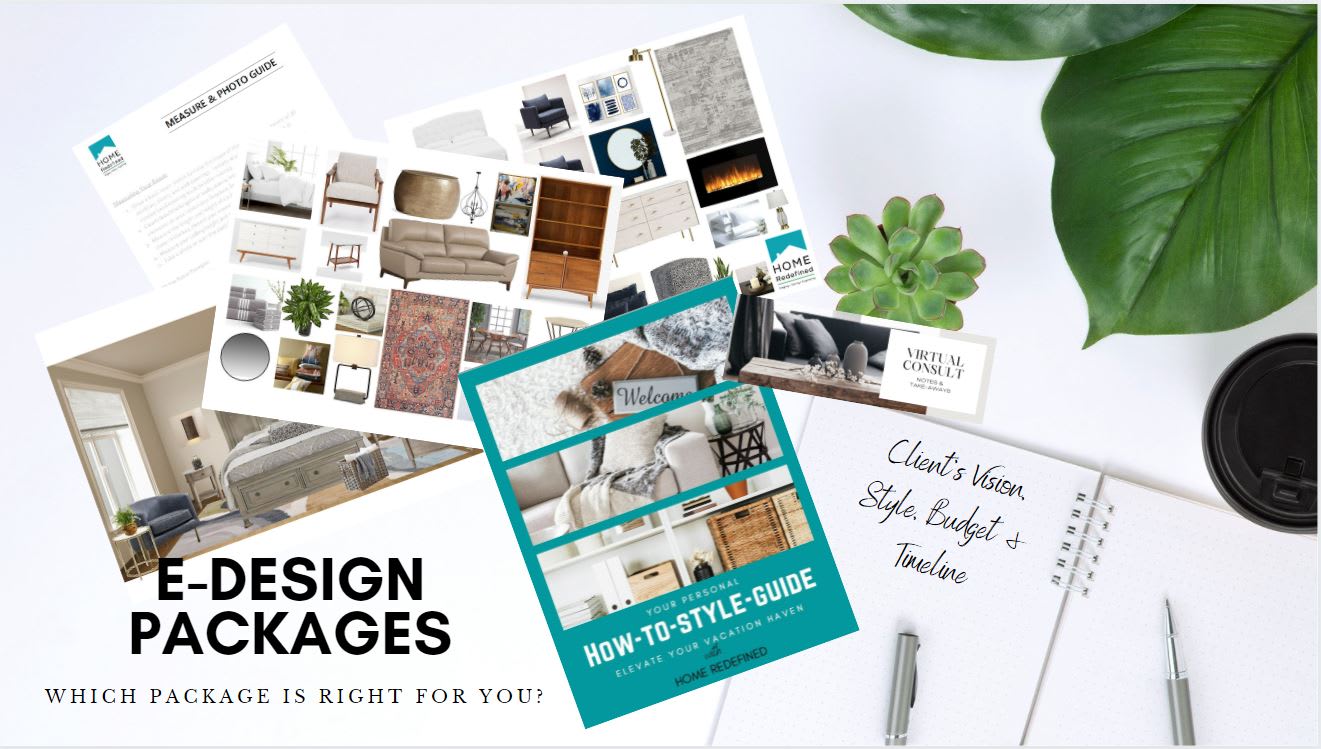 What is E-Design and how can E-Design help increase your guest bookings?
E-Design is an online interior design service, offers a simple, affordable, and ultimately convenient way to restyle your vacation property into your inspirational vision. The E-Design plan gives you a step-by-step guide to decorating your space for those with a DIY mindset and working with a tight budget. The virtual design process offers significant cost savings, although it does require a time commitment from you to initiate the project.    Absolutely anyone anywhere can tap into the ease of working with Home Redefined as your personal e-designer. E-Design is an easy, economical way to get a professional design plan in a fraction of the time versus a traditional interior design process.
What are the Benefits of a Vacation Property Restyle with E-Design?
Boost online visibility
Secure higher property rental fees
Increase repeat guest bookings
Earn great guest reviews
What makes E-Design so Awesome for Vacation Property Owners?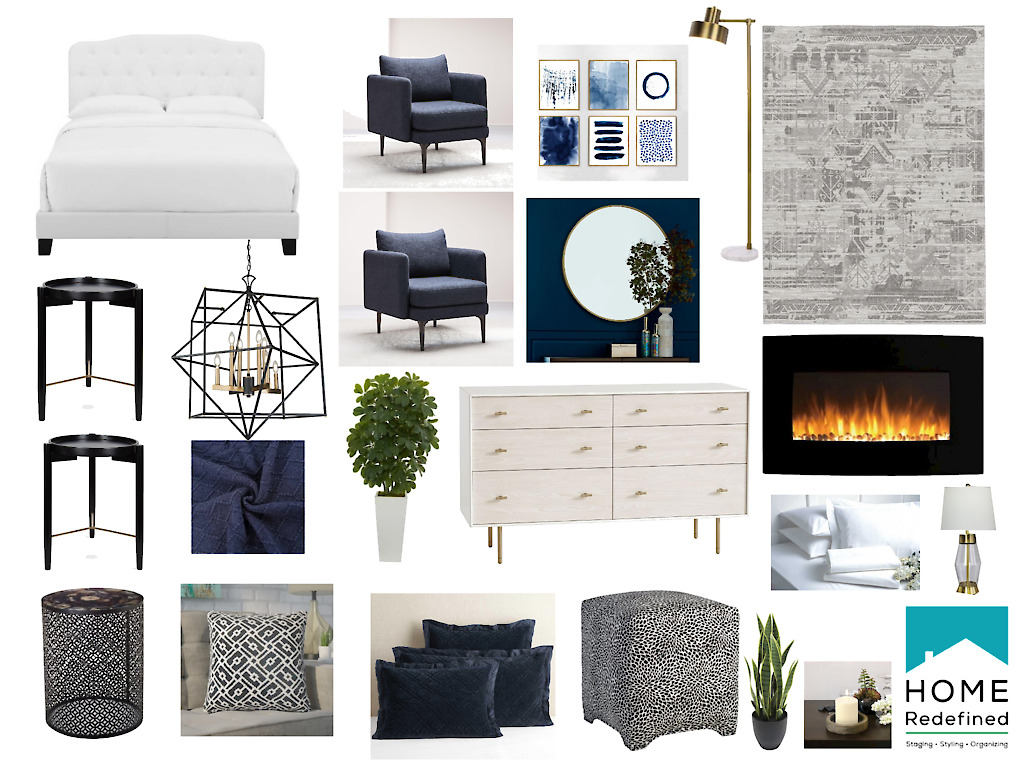 DIY – Ideal for property owners who are keen to roll up their sleeves to tackle hands-on activities such as measuring, taking photos, coordinating tradespeople, ordering furniture, setup, and completing the final touches with our helpful 'how to style guide'.
Affordable – A cost-effective alternative design option for property owners versus a traditional full-service design program.
Flat Rate Fees – No hidden fees or hourly service charges – just one flat rate for each room design. This includes the design concept board, room layout, and complete shopping list of product selections.
Save Time & Money – Get a designer look without spending endless hours sourcing the décor, furniture, and finishing items needed to complete your vacation property restyle. Our E-Design services help you avoid costly design mistakes and frustrations - a fail-safe approach to re-styling your space.
Quick Turnaround Time – Design concepts are provided within 1-2 weeks.
Timeline Flexibility – Once you have your design concept, you determine the pace of how quickly or slowly you Restyle your space. Order items as needed or as your budget permits.
Attract more guest attention online with eye-catching photos of your restyled vacation property – potential vacationers notice interior decorating elements and look for an on-trend design style when sourcing a rental property.
Is E-Design Right for Your Vacation Property Restyle?
You should hire an E-Designer if:
You are comfortable with online services – Communicating via email/text/virtual calls and ordering furniture and products online.
You love DIY projects – Managing your own project, handling the logistical components, procuring products, and materials, and completing tasks to save money.
You can articulate your design inspiration, but you need someone to help you pull the concept together in a cohesive package.
You are budget Conscious – You want to invest most of your Restyle budget into décor elements for the benefit of your guests.
You are a busy vacation property owner – Not sure where to start with creating that perfect look and atmosphere for your guests.  You don't want to spend hours and hours scouring the internet looking for furniture and décor items that might work together or not. We source the ideal decorating items for your space.
Working with an E-Designer is Easy as 1-2-3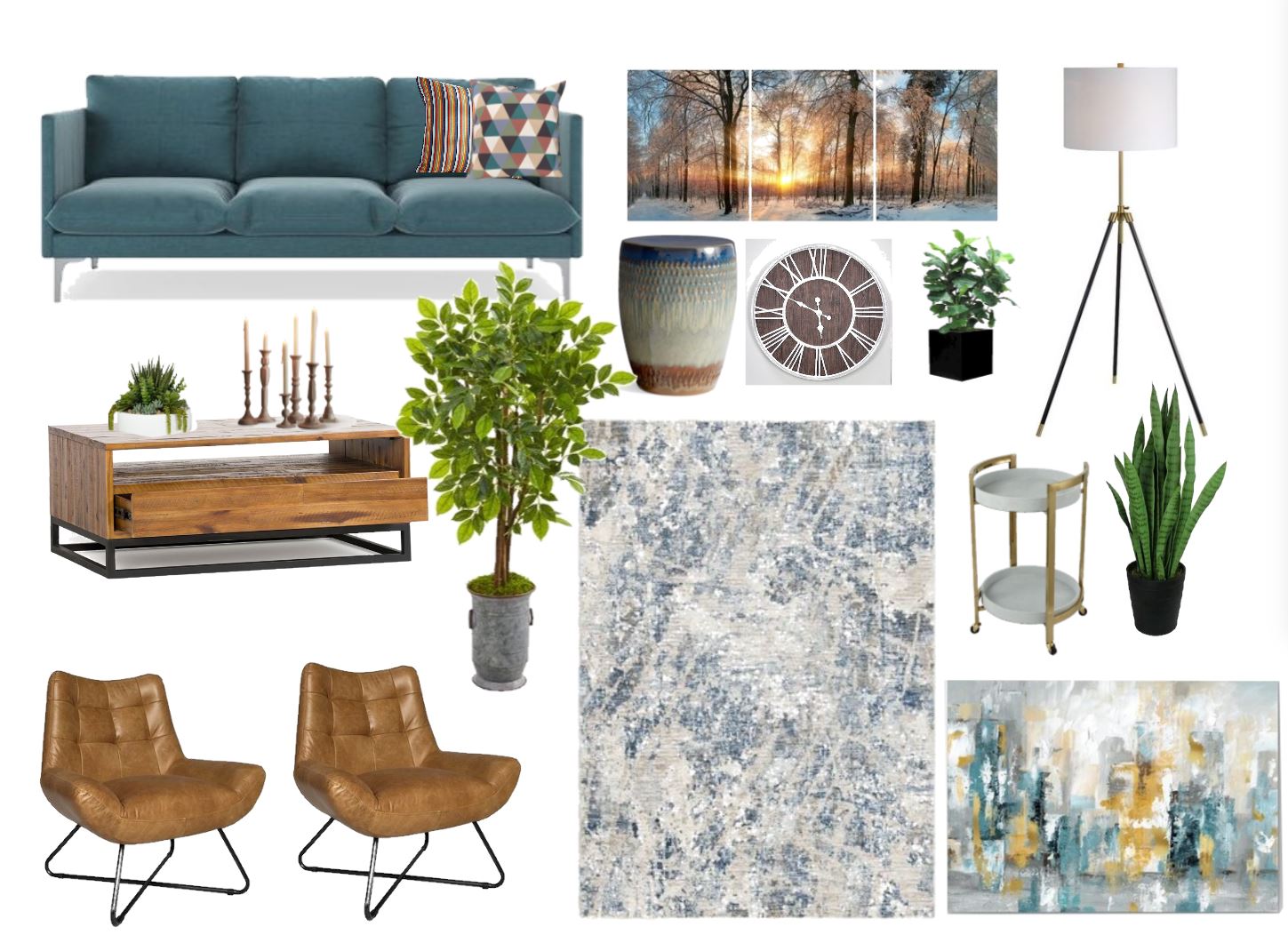 Step 1 - Share Your Room Vision
Select your virtual design package. Complete an easy-peasy questionnaire. Upload photos of your space, inspirational images, and sketch/measurements of your room. Set up your account and purchase your package.
Step 2 - We Build a Design Concept Just for You
Once we have your room vision and details, a design concept is curated specifically for you and with your potential guests in mind. 
Step 3 - Review Your Customized Design Concept
Within one week, you'll receive a personalized design concept via email. You'll have an opportunity to review the design and provide feedback through the Client Portal (your personal account). Once the selections are finalized, a Room Board and Floor Plan will be provided for your space. The finalized Design Concept will include a detailed product list with clickable links for shopping the items and a how-to-style guide, and helpful tips for your finishing touches.
For more info on E-Design and working with us, visit Home Redefined
When should you hire a local Interior Designer?
You should hire a local designer if:
You prefer in-person interaction – you want a complete walk-through consultation
You want all the photos and measuring completed for you
You want a designer to handle all the ordering of furniture and décor items
You need custom work done
You need a designer to coordinate the contractors and vendors required for the project
You want a full-service interior design experience
This is service is available through Home-Redefined in Grande Prairie, AB, and the surrounding area – just ask!
Queries You May Have About E-Design
Why is E-Design gaining such popularity?
Technology and the current global conditions have created a shift in many industries. The interior design business has not been exempted, making way for an affordable virtual design process that appeals to tech-savvy, budget-conscious, DIYer clientele.
E-Design isn't as client-focused or unique, right?
E-Design is very client focused; all designs created by Home Redefined are as unique and individual as each client.  None of our designs are pre-made; each concept is tailored to the client's style, budget, space, and needs.
Isn't E-Design so much easier for designers?
Oh contraire, E-design requires designers to be strong communicators, keen listeners, and curious investigators to uncover and deliver a design concept that precisely fits the client's vision of an appealing guest haven that will attract more guests.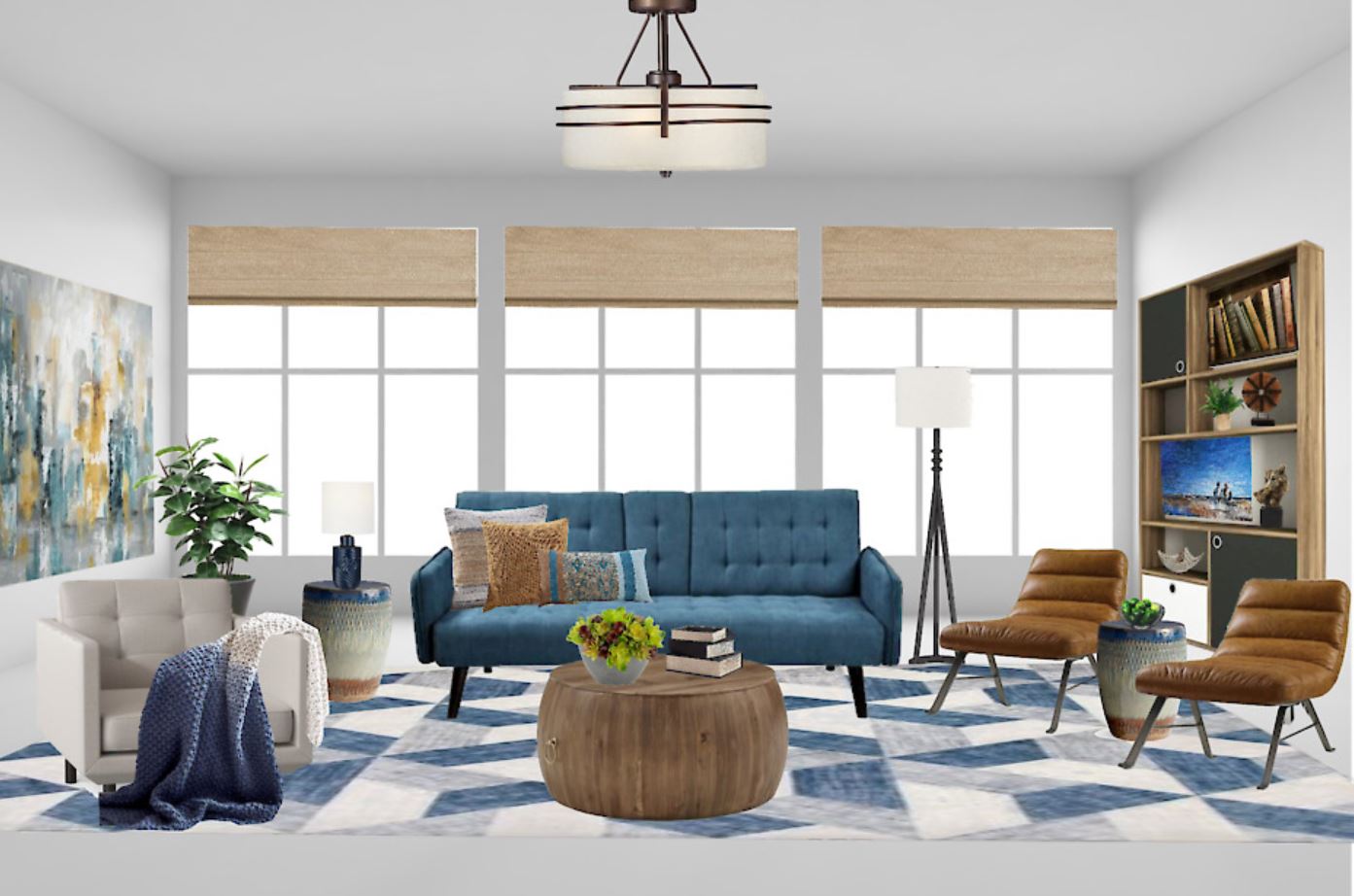 If your vacation property needs an uplift and you're at a loss of where to begin, we help people just like you navigate the decorating and restyle journey all online, taking away the stress and giving you the confidence to restyle your vacation property into a dream space for you and your guests to love and enjoy!
Check out some of our Concept Boards & Projects!
---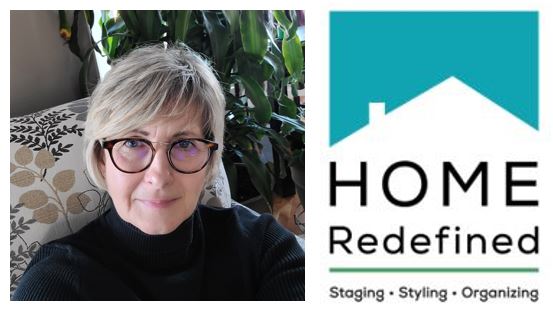 Discover which E-Design package fits your needs.
Visit Home Redefined or if you have more questions about the E-Design process, let's connect!