A bathroom renovation is an optimal way to increase the value of your home and create a relaxing retreat to begin and end your day. This bathroom renovation did not disappoint the homeowner.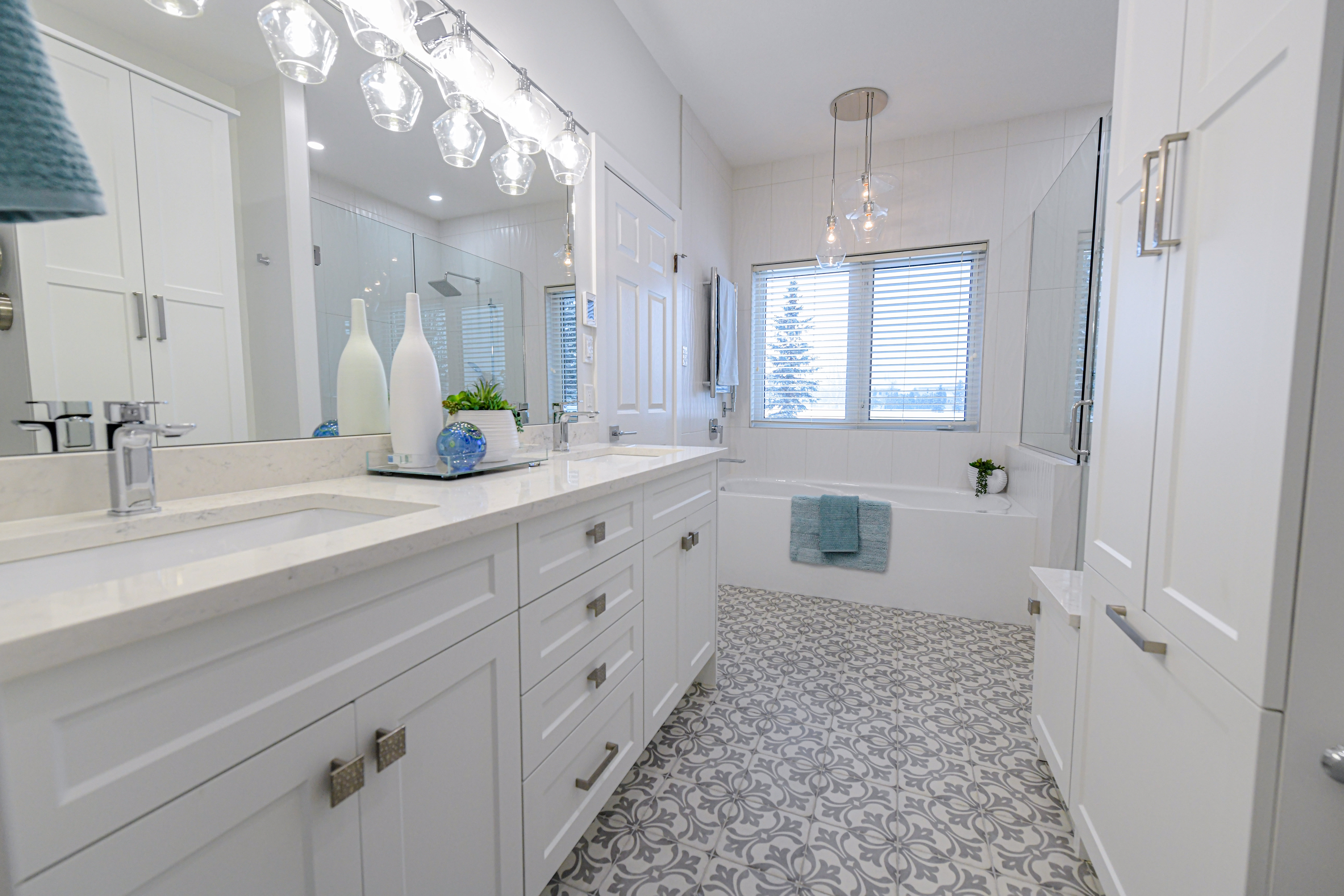 Originally this bathroom was a carry-over from the '90s. The lavender walls, discoloured flooring, and cramped shower lacked inspiration. A good-sized boxy walk-in closet is situated off the ensuite, housing plenty of hanging space, open shelving for storage, and carpet flooring. The closet did not function well in its current state but had potential with a bit of a modification.
The client wanted to turn her outdated bathroom into a stylish, elegant, and modern bathroom that would feel serene and inviting each time she entered the space. Out with the old and in with the new, a fresh spa-like atmosphere evolved. The new bathroom design incorporated a contemporary vanity with double under-mount sinks, a beautiful granite countertop, aesthetically pleasing chrome finishes providing stylish accents. Additional storage cabinets in the bathroom offered numerous shelving and a laundry hamper.
In-floor heating added a cozy warm ambiance to the bathroom. Skilled installers intricately laid beautiful art nouveau 8 x 8 grey tile throughout the bathroom and the walk-in closet. The design incorporated a shower expansion to capitalize on vacant space and encased it in the spot-free glass. Cream-coloured wavy wall tile was installed lengthwise to accentuate the ceiling height. Natural stone tile on the shower floor compliments the monochromatic theme. An elegant rainfall showerhead and handheld shower nozzle in chrome finish sparkle against the warm tones of the tiles.

New ceiling pot lights were installed to brighten up the bathroom. Stunning light fixtures in chrome and glass finish added to the overall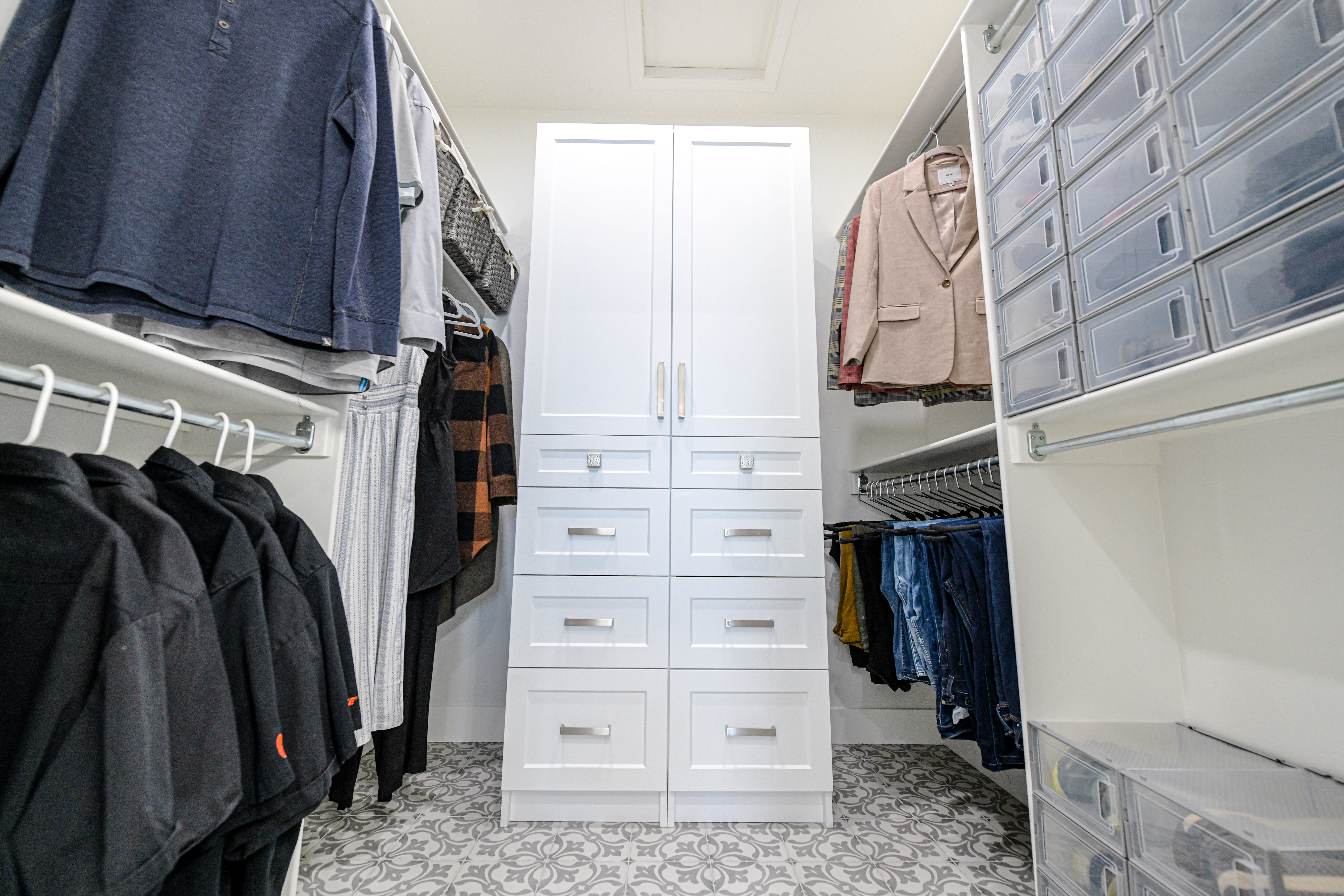 effect of the space. A gorgeous chandelier hangs over the new tub to create a dynamic surprise element to complete the overall design effect.

The walk-in closet was not left out in the redesign journey. A sleek shaker cabinet with custom-sized drawers and cupboards creates a versatile and multipurpose storage mecca, replacing the existing open shelving unit and producing an organized space for everything and everything in its place.

This bathroom blitz achieved its mission to deliver an embellished, functional, stress-free spa-like space.